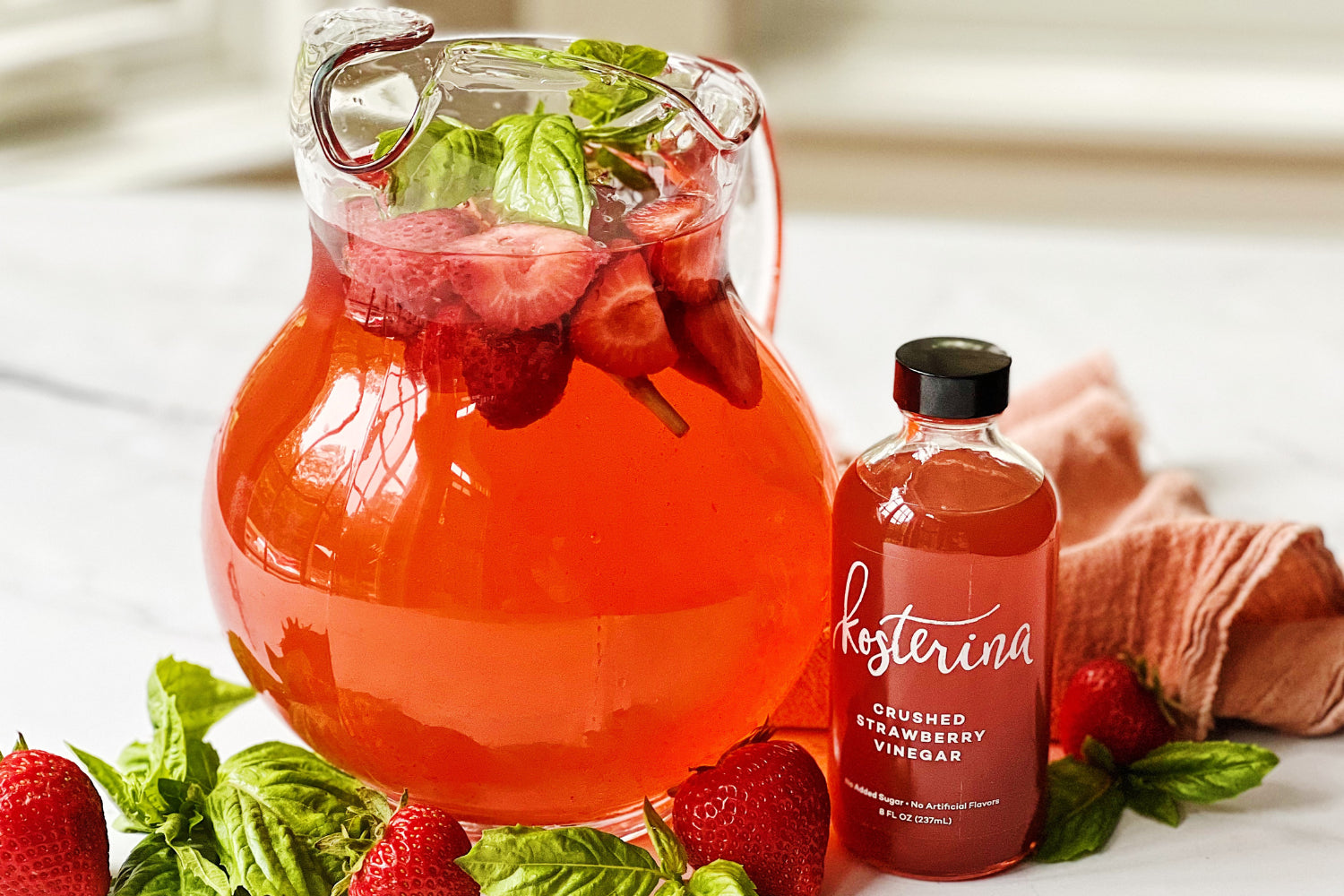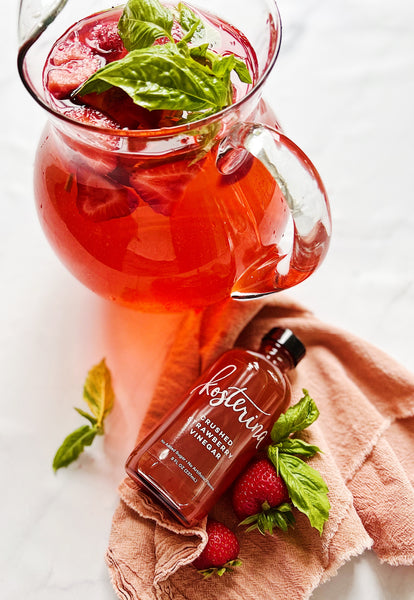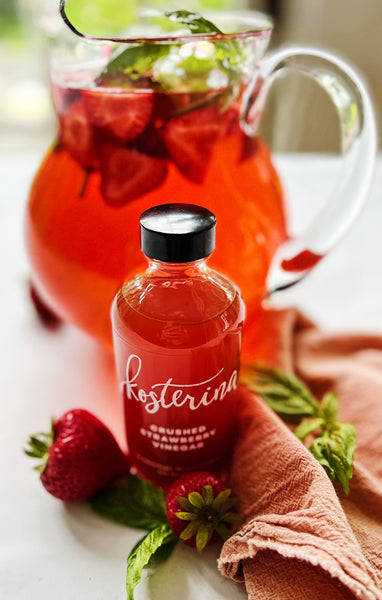 Strawberry Sangria



Serves




8




Prep Time




1 Hour
About this recipe:
Summer and 80 degree weather call for refreshing, cold and delicious beverages. This sangria is an absolute must-try and is extra bright in flavor (and color!) due to our Strawberry Crushed Fruit Vinegar. This sparkling strawberry sangria pairs perfectly with juicy burgers, grilled chicken, pasta salad and all your outdoor BBQ's. Cheers!
Ingredients
1 bottle wine white (we love using Riesling)
1 bottle champagne
1/2 cup Kosterina Strawberry Crushed Fruit Vinegar
¼ cup strawberry liquor
3 cups strawberries
2 cups of fresh mint
Optional: 8 oz frozen peaches, 8 oz frozen pineapple
Directions
Chop up the strawberries and place the fruit in a large pitcher.
Add the wine, ½ cup mint, Kosterina Strawberry Crushed Fruit Vinegar, and strawberry liquor into the pitcher and stir until well combined.
Chill: Cover and place the wine sangria in the refrigerator for at least 1 hour or up to 4 hours.
Just before serving, add Champagne: Pour the champagne into the pitcher or into each glass your serving.
Serve with ice and garnish with remaining mint.
Author notes
Fruit variations: You can use any berries or fruits you love!
Shop Mediterranean Essentials