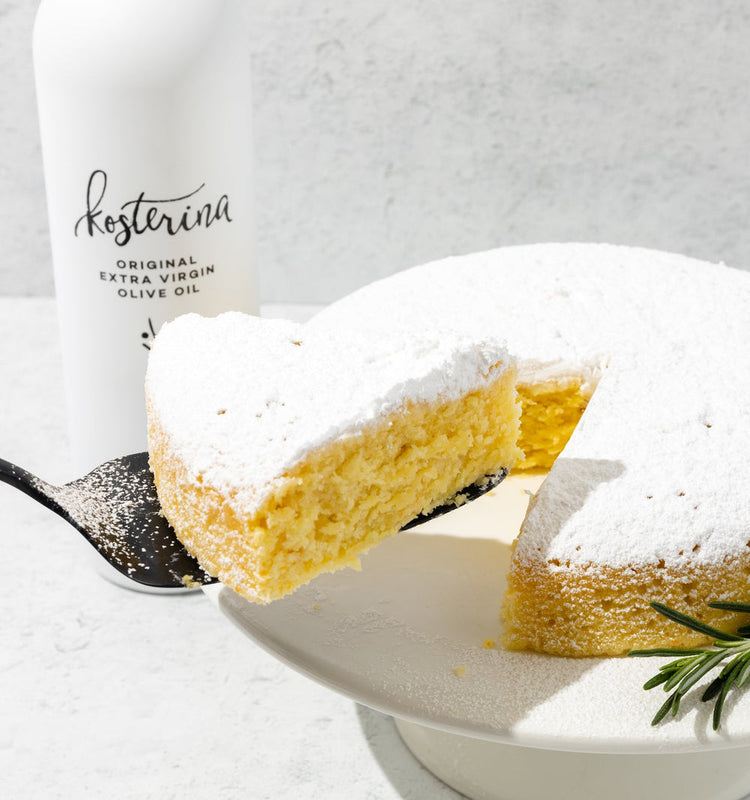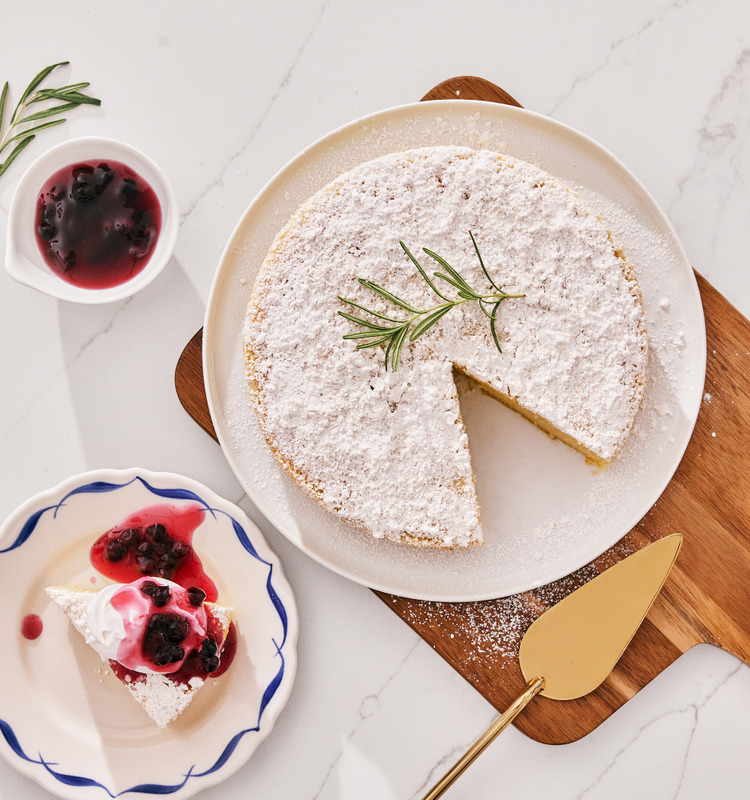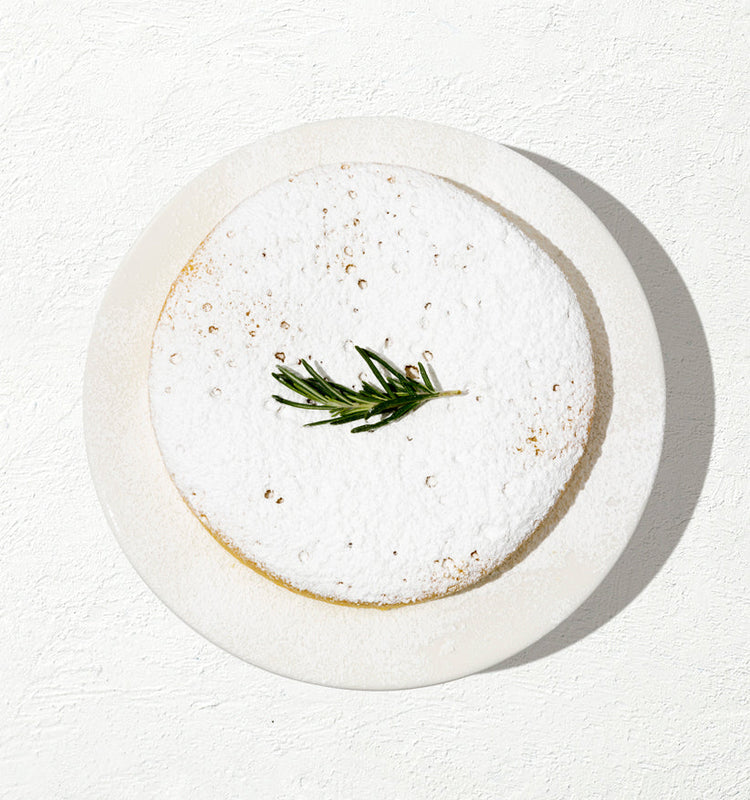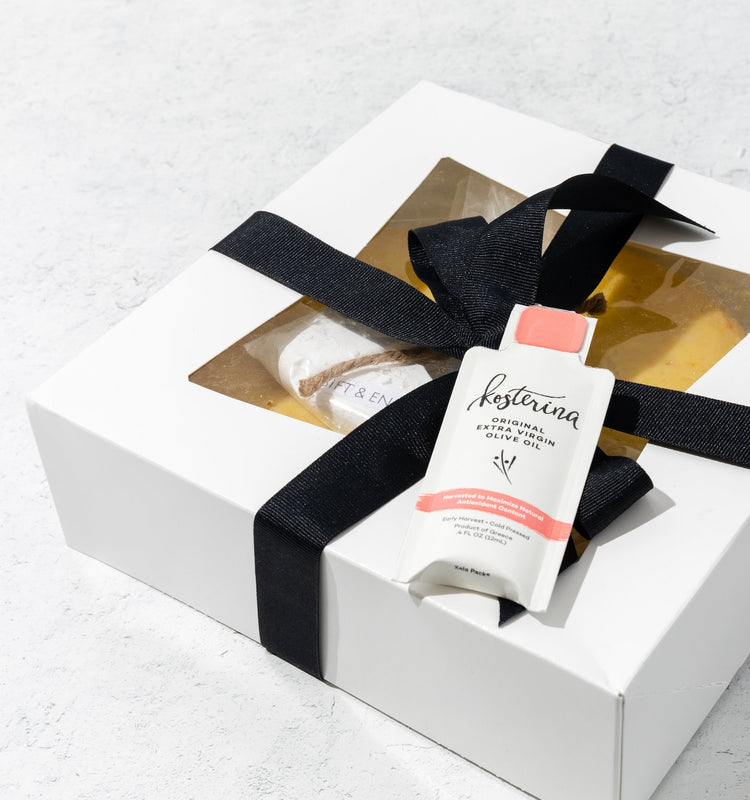 Gluten-Free / Dairy-Free EVOO Cake
Regular price
Sale price
$42
Unit price
per
Now you can enjoy the same delicious taste, as featured in The New York Times, minus the gluten and dairy. Our heavenly Kosterina Olive Oil Cake is baked fresh with love every week, using our signature extra virgin olive oil.
Details

Baked fresh and made-to-order with our signature Original Extra Virgin Olive Oil from our 2021 Harvest. 8" round.

Our 8" olive oil cake is a more elegant version of pound cake - light, moist, fluffy and fresh - and enhanced by our rich, early harvest extra virgin olive oil. It's not too sweet and not too savory. It's the best partner to an afternoon coffee cake or the perfect hostess gift. In order to guarantee freshness please read Shipping Details and select your preferred shipping date. *Each cake comes with powdered sugar to sift on top and a sample packet of our signature early harvest Original Extra Virgin Olive Oil.*
How to Use

Cakes will remain fresh for about 4 days from ship date. After 4 days, we recommend refrigerating. Once in the refrigerator, the cake will remain fresh 5-7 days. Our cakes are best enjoyed at room temperature with fresh powdered sugar sifted on top!
Ingredients

Gluten-Free Flour, Almond Flour, Himalayan Sea Salt, Baking Powder, Sugar, Whole Eggs, Kosterina Extra Virgin Olive Oil, Almond Milk, Lemon Zest, Orange Juice
Shipping

Due to the perishable nature of this item, a $15 shipping charge will apply to all orders to ensure 2-day delivery. You'll receive shipping confirmation when your cake ships. Your products might arrive in separate packages.
Try it with...
Why Kosterina Extra Virgin Olive Oil?
High-Polyphenol

Polyphenols are powerful, naturally occurring antioxidants that are clinically proven to reduce inflammation in the body. Our EVOO has a polyphenol content of 470 mg/kg.

Early Harvest

When olives are harvested early, they are picked and pressed before they are ripe. Our early harvest have higher levels of polyphenol content and our signature fresh, robust flavor.

Greek

All of our extra virgin olive oils are made from 100% Koroneiki olives harvested in southern Greece. The Kosterina family hails from Koroni - the home of the Koroneiki olive.