Summer Stone Fruit Salad with Mint & Crushed Tangerine Vinegar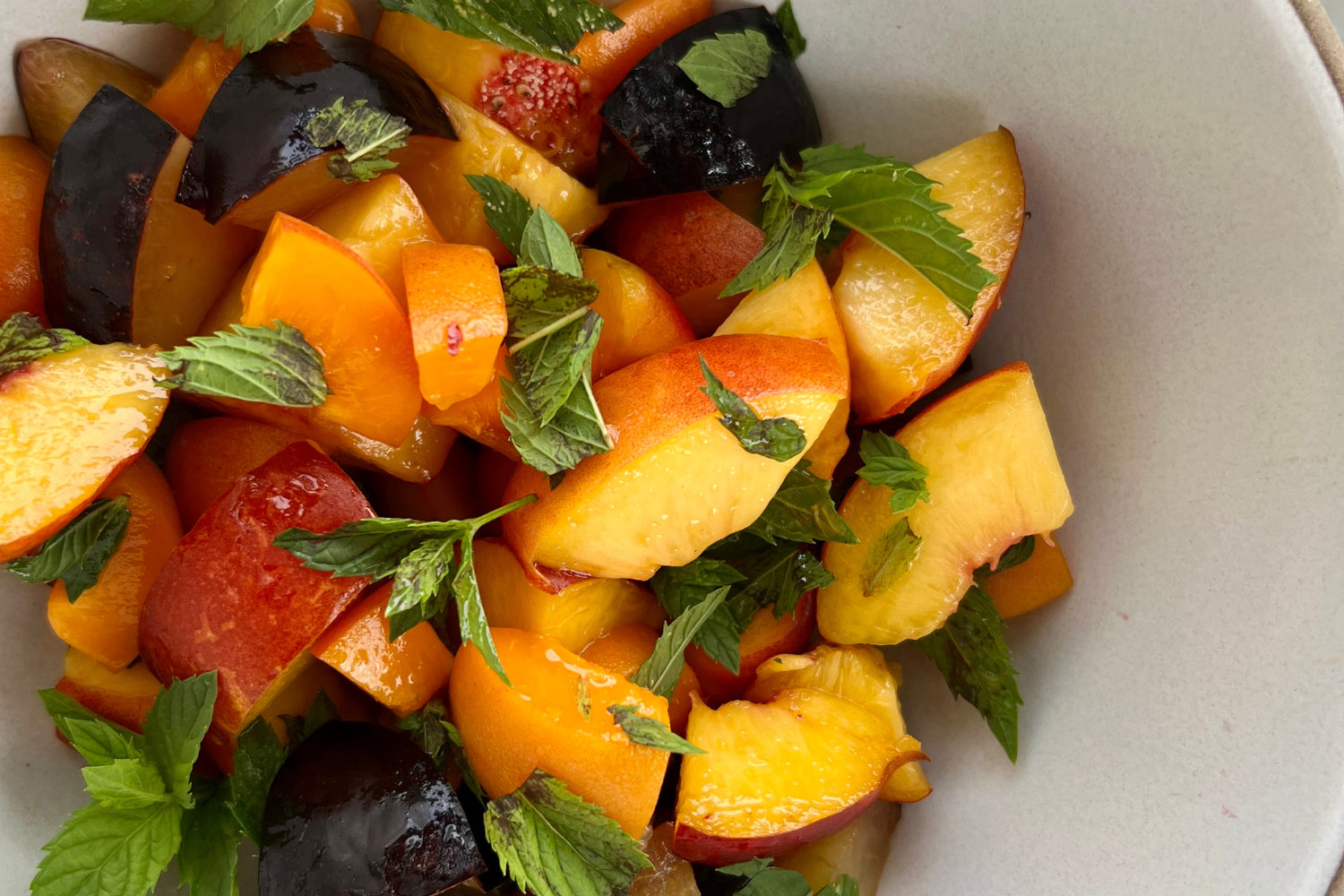 Summer Stone Fruit Salad with Mint & Crushed Tangerine Vinegar



Serves




2




Prep Time




5 minutes
About this recipe:
Make a simple and delicious upgrade to your summer fruit salads with our Crushed Tangerine Vinegar. The vinegar brings out the sweetness in all these fresh summer fruits, plus it's so easy to make you can double the recipe and enjoy it the next morning over yogurt and granola.
Ingredients
2 apricots
1 peach
1 plum
1 nectarine
Handful of mint
1 Tbsp Kosterina Crushed Tangerine Vinegar
1 tsp honey
Directions
Slice all the fruit and add to a bowl.
In a small bowl, mix 1 Tbsp Kosterina Crushed Tangerine Vinegar and 1 tsp honey. Mix until combined, pour over fruit and toss.
Garnish with a handful of shredded mint and enjoy!
Tip: chill the fruit salad before serving and garnish with mint only once ready to eat to avoid the mint turning brown!

Shop Mediterranean Essentials