The Kosterina Smoothie Bowl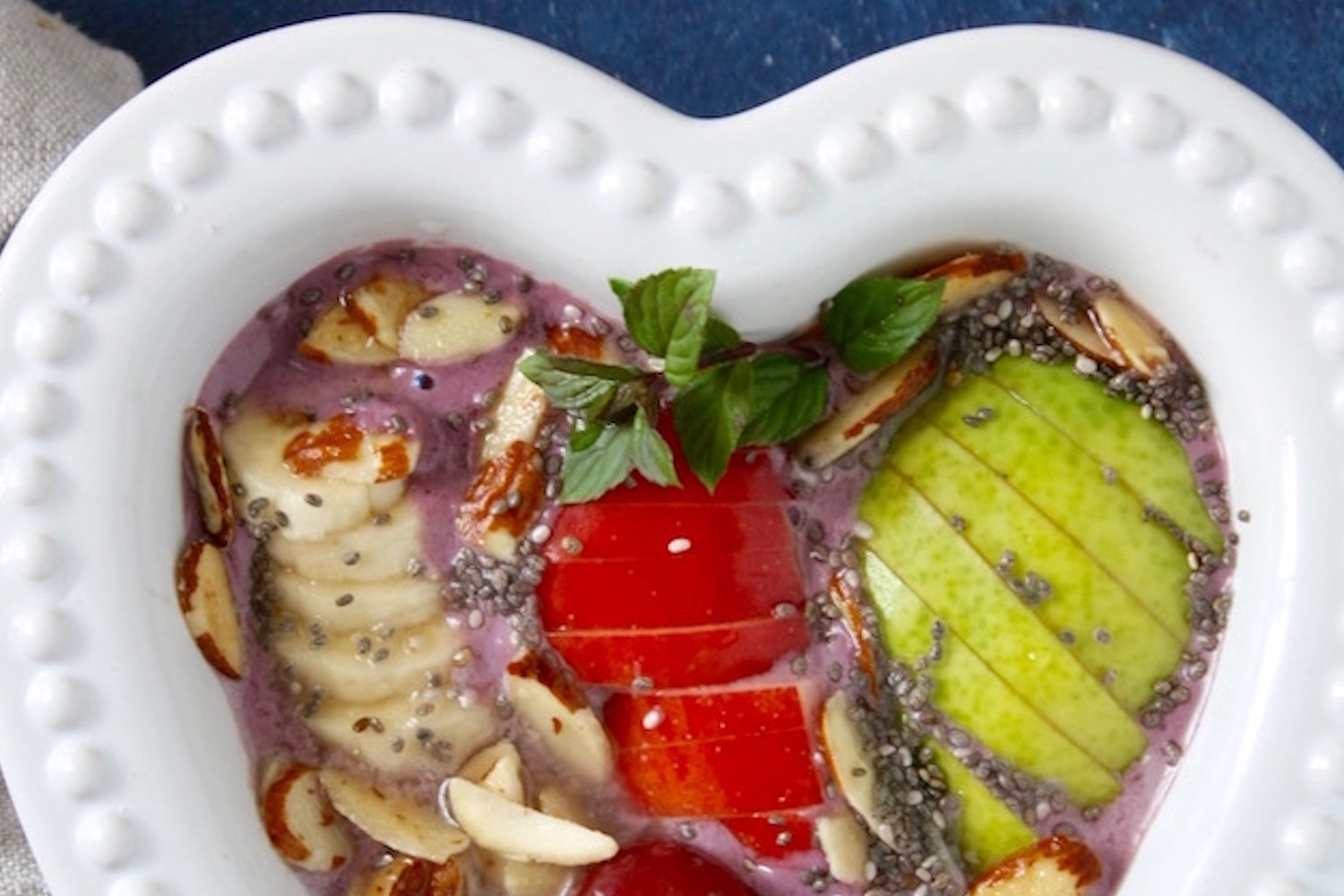 The Kosterina Smoothie Bowl
About this recipe:
This smoothie bowl is our gateway to summer (even if only in our minds!). Sometimes, a refreshing bowl packed with superfoods is the perfect start to a day
Ingredients
½ cup unsweetened almond milk (plain or vanilla)
1 cup mixed berries, frozen
1 small banana, frozen
1 cup fresh spinach
¼ apple, thinly sliced
¼ pear, thinly sliced
¼ banana, thinly sliced
2 TBSP. sliced roasted almonds
1 tsp. chia seeds
Dark Chocolate Balsamic Vinegar
Directions
In a blender, place the first four ingredients and process until smooth.
Pour the content into a large bowl (or two bowls) and top with the sliced apple, pear and banana.
Sprinkle with the sliced almonds, the chia seeds, Dark Chocolate Balsamic Vinegar, or your favorite toppings and serve.
Shop Mediterranean Essentials