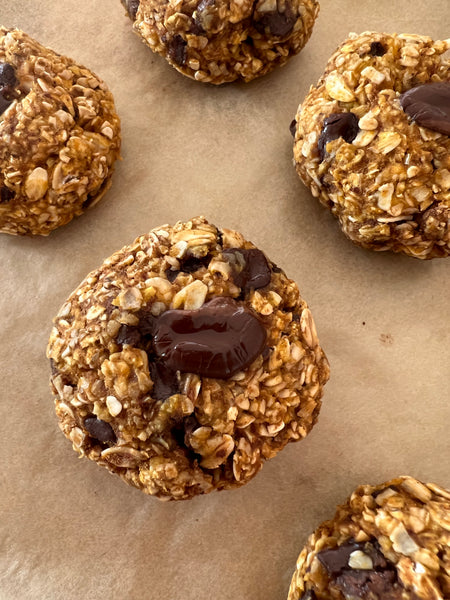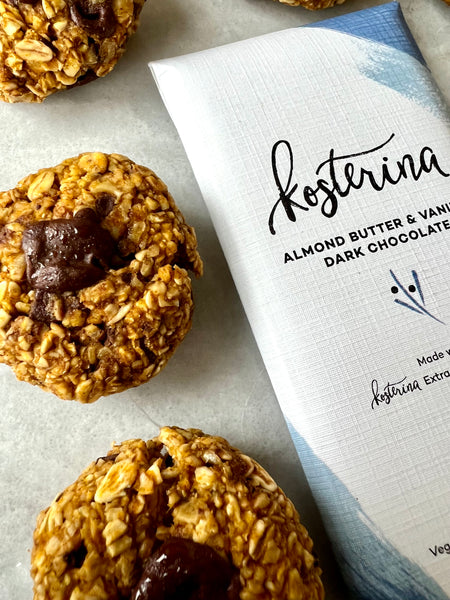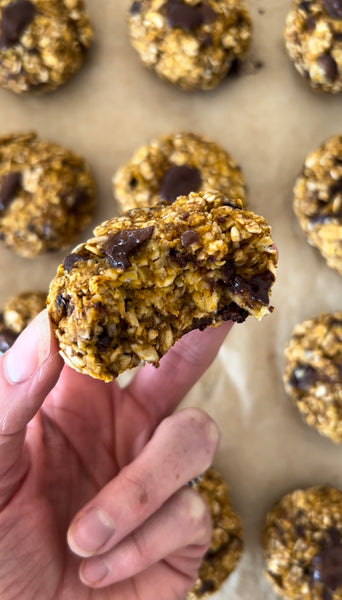 Pumpkin Oat Cookies



Serves




12




Prep Time




15 minutes




Cook Time




10 minutes
About this recipe:
These soft cookies use our Kosterina Dark Chocolate for a delicious, healthy treat. Whether it be for breakfast, dessert, or a quick snack, this satisfying and guilt-free recipe will be a Fall favorite for the entire family! Enjoy!
Ingredients
2 ½ Cups rolled or quick oats
1 Cup pure pumpkin puree
2-3 Tbsp maple syrup, coconut sugar, or agave syrup
1-2 Tsp pumpkin spice or cinnamon (opt.)
1 Bar chopped Kosterina Almond Butter & Vanilla Dark Chocolate
Directions
Pre-heat oven to 350ºF
Mix all ingredients in bowl to form a thick dough, adding sweetener to taste
Form 12 cookie shapes with hands (cookies will not spread or change shape while baking), top each cookie with any leftover chocolate bits
Place cookies on parchment-lined baking pan or directly onto pan
Bake for 10 minutes
Remove from oven and let cool for a few minutes
Let cool completely before storing. Store in sealed container at room temperature for 3 days, in fridge for 1 week, or freeze for up to 3 months.
Shop Mediterranean Essentials