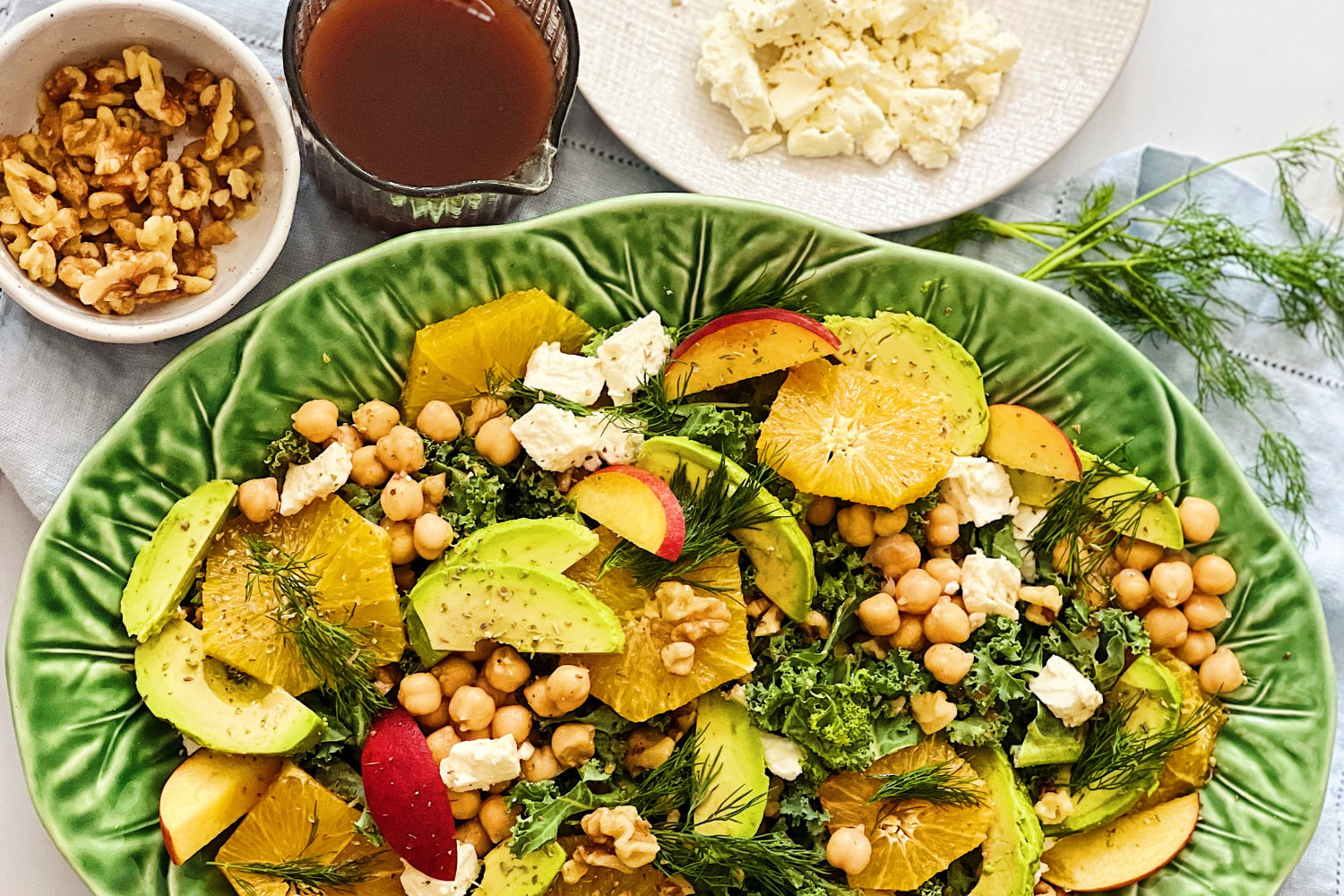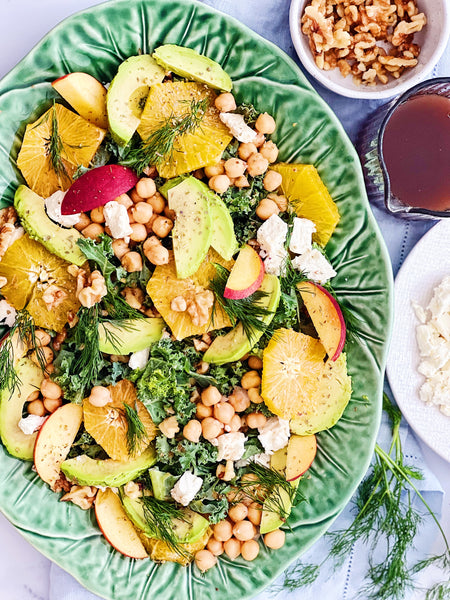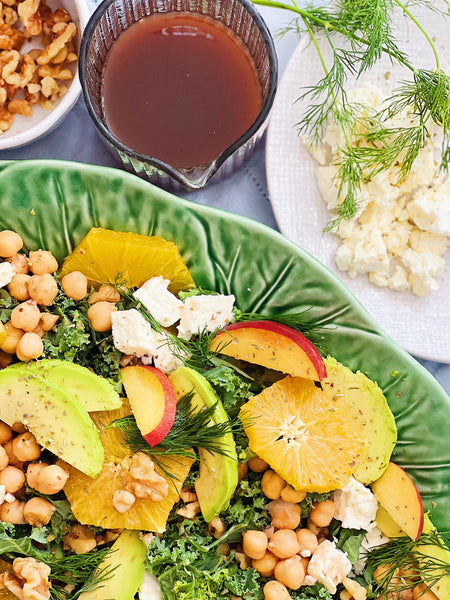 Peach Citrus Kale Salad



Serves




4




Prep Time




10




Cook Time




5
About this recipe:
This Citrus Kale Salad is made with our new Tangerine Crushed Fruit Vinegar, for a perfectly balanced sweet yet tart vibrant summer salad. The mix of nuts, ripe avocado, fresh citrus, and creamy feta makes each bite packed with summer flavors. Serve as a side or enjoy on its own.
Ingredients
For the Dressing:
3 tablespoons fresh blood orange juice
1/ 4 cup Kosterina Tangerine Crushed Fruit Vinegar
1 teaspoon Dijon mustard
1 small clove garlic, finely minced
2 teaspoons maple syrup
1/ 2 cup Kosterina Original Extra Virgin Olive Oil
Pinch of sea salt and cracked black pepper
For the Salad:
1/ 2 avocado, sliced into 1/2 inch pieces
5 cups baby kale
1/ 2 cup raw walnuts
1/ 4 cup fresh dill
1/ 4 cup vegan feta, crumbled
1/ 2 cup chickpeas, rinsed and drained
Sea salt and fresh ground black pepper, to taste
4 peaches, peel and pitted sliced into ½ inch thick pieces
1 cara cara orange, peel and white pith removed sliced into 1/2 inch thick pieces
1 tangerine, peel and white pith removed sliced into 1/2 inch thick pieces
Chili flakes, to taste
Directions
For the Dressing:
Combine all ingredients in a jar, secure with lid and shake until emulsified.
For the Salad:
Place baby kale and 1/2 of the chickpeas in a bowl. Dress with 2-3 tablespoons of vinaigrette. Toss to coat. Arrange on a serving dish.
Arrange citrus on top of kale with avocado and remaining chickpeas. Scatter vegan feta, walnuts, and dill on top of salad. Sprinkle with flakey sea salt, chili flakes and cracked pepper.
Shop Mediterranean Essentials