Peach and Berry Pick-Me-Up Smoothie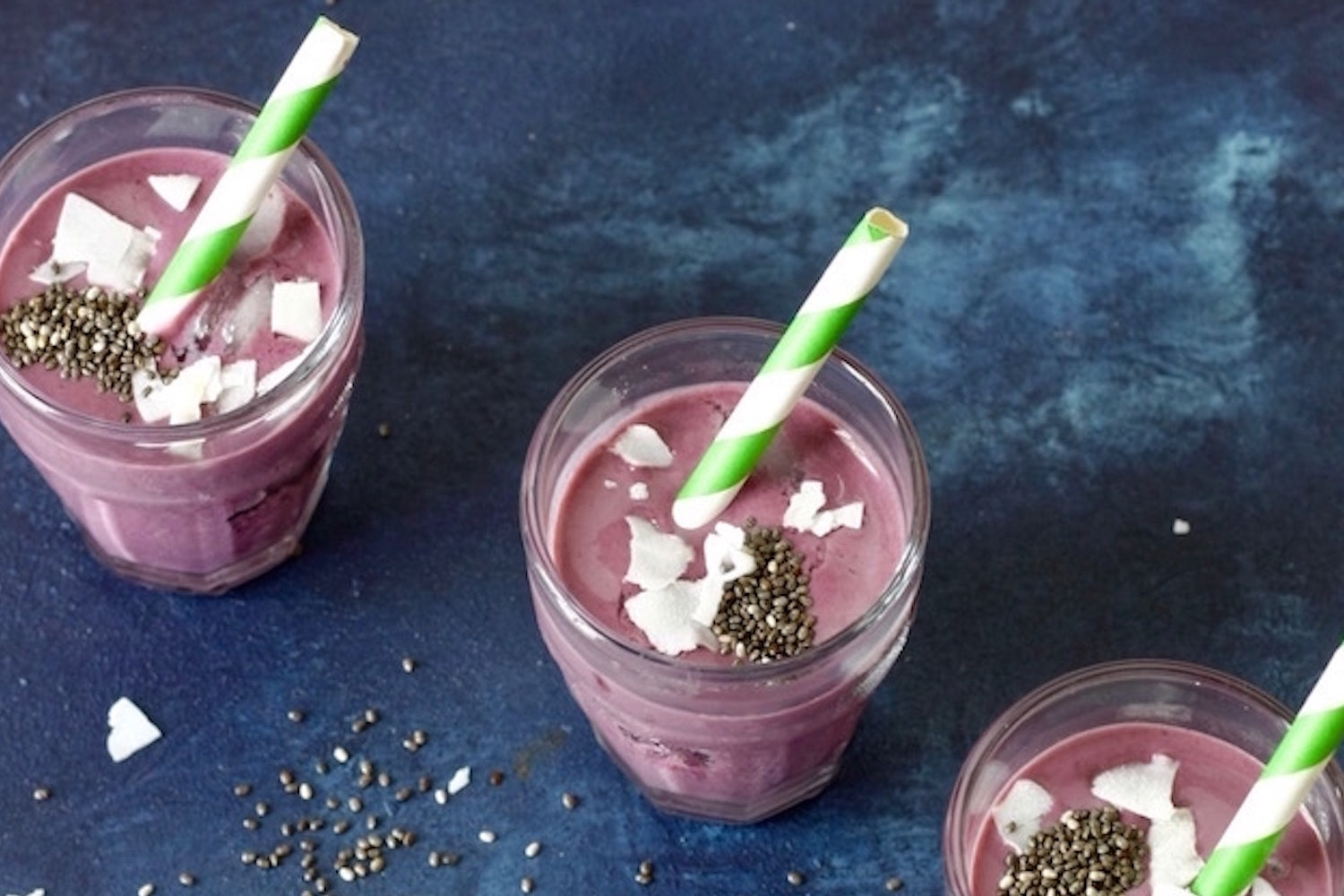 Peach and Berry Pick-Me-Up Smoothie
About this recipe:
This smoothie is a 5-second dish (can it get any better than that?) - and good for you, too! It uses a combination of our favorite stone fruits and other natural products that help us feel good - and satisfied. 
Ingredients
1½ cups frozen peach or plum slices (with skins)
1½ cups mixed berries, cold
½ cup plain kefir or plain Greek yogurt, cold
1-1½ cups almond milk, cold 
1 TBSP. Greek honey
unsweetened organic coconut flakes
organic chia seeds
bee pollen (optional)
Directions
Place the frozen peach slices, the berries, the kefir or Greek yogurt and one cup of almond milk in a food processor. Puree until smooth, adding the rest of the almond milk as needed.
Add the honey and process again.
Top with unsweetened coconut flakes, chia seeds and bee pollen and serve at once.
Shop Mediterranean Essentials