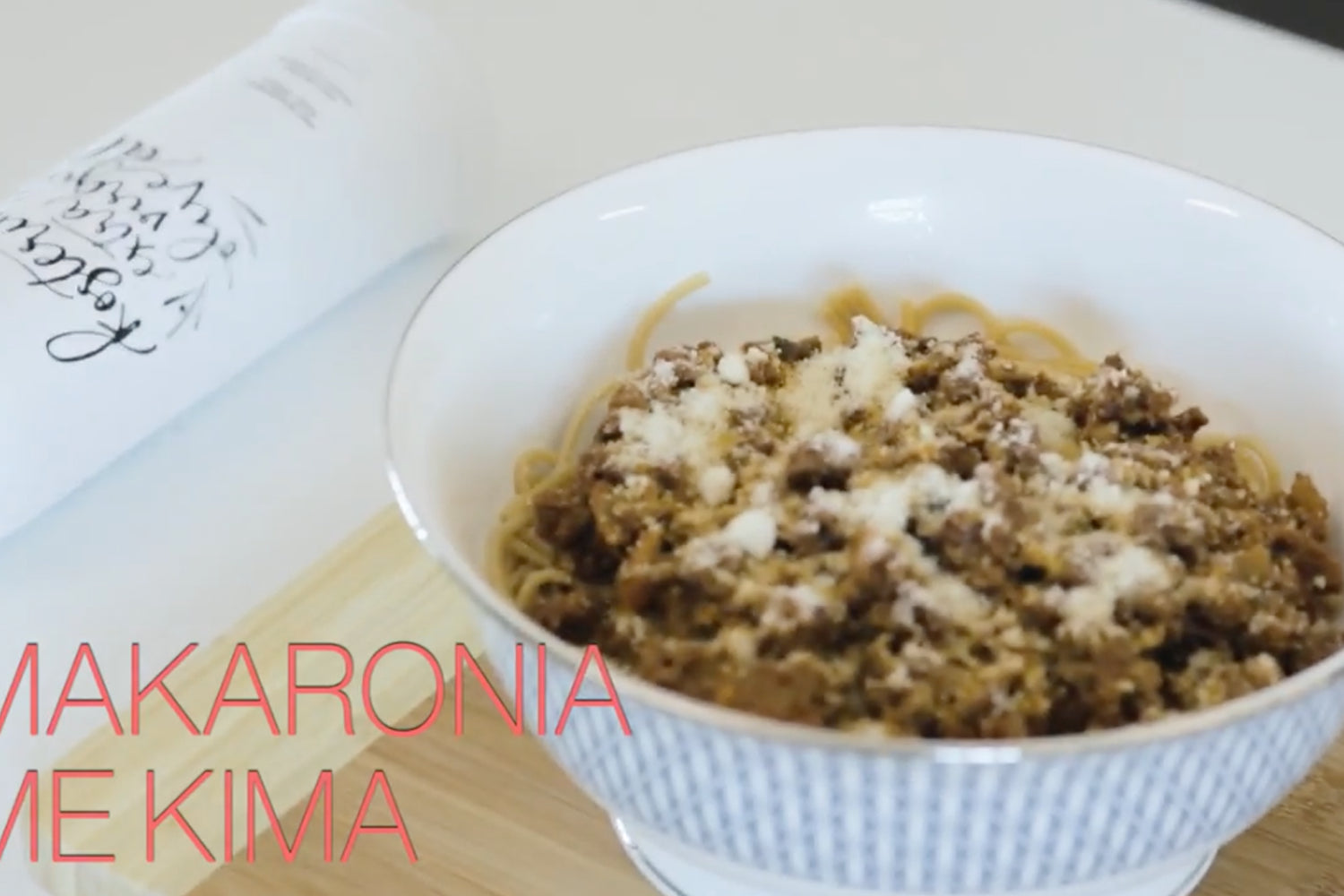 Makaronia me Kima
About this recipe:
This is one of the Kosterina family's favorite dishes: "Makaronia me Kima" — the Greek version of spaghetti bolognese. We make it with whole wheat spaghetti and lean, organic, hormone-free chopped beef.  Have fun trying this out!
Ingredients
3 tablespoons of Kosterina EVOO
1 lb ground beef
1/3 cup chopped onions
2 teaspoons red wine vinegar (or ¼ cup red wine)
2 fresh tomatoes, chopped small
Fresh parsley
1 teaspoon dried mint
2 cloves of minced garlic (optional)
1 teaspoon dried oregano
1/2teaspoon Cinnamon
Whole wheat spaghetti
Grated mizithra
Directions
In a large saute pan over medium heat, add olive oil and sauté chopped onions until they start to become translucent. Then, add minced garlic and sauté for two more minutes.  Add ground beef and begin to break it up with a spatula by positioning it vertically (or perpendicular) to the pan. Turn meat until all sides are lightly browned.  Add red wine vinegar, parsley, mint, cinnamon and oregano and mix thoroughly.  Lower the heat and simmer for an additional 10 minutes, stirring occasionally.  Prepare the spaghetti as per package instructions and serve pasta with meat sauce on top and cheese on the side.
Shop Mediterranean Essentials