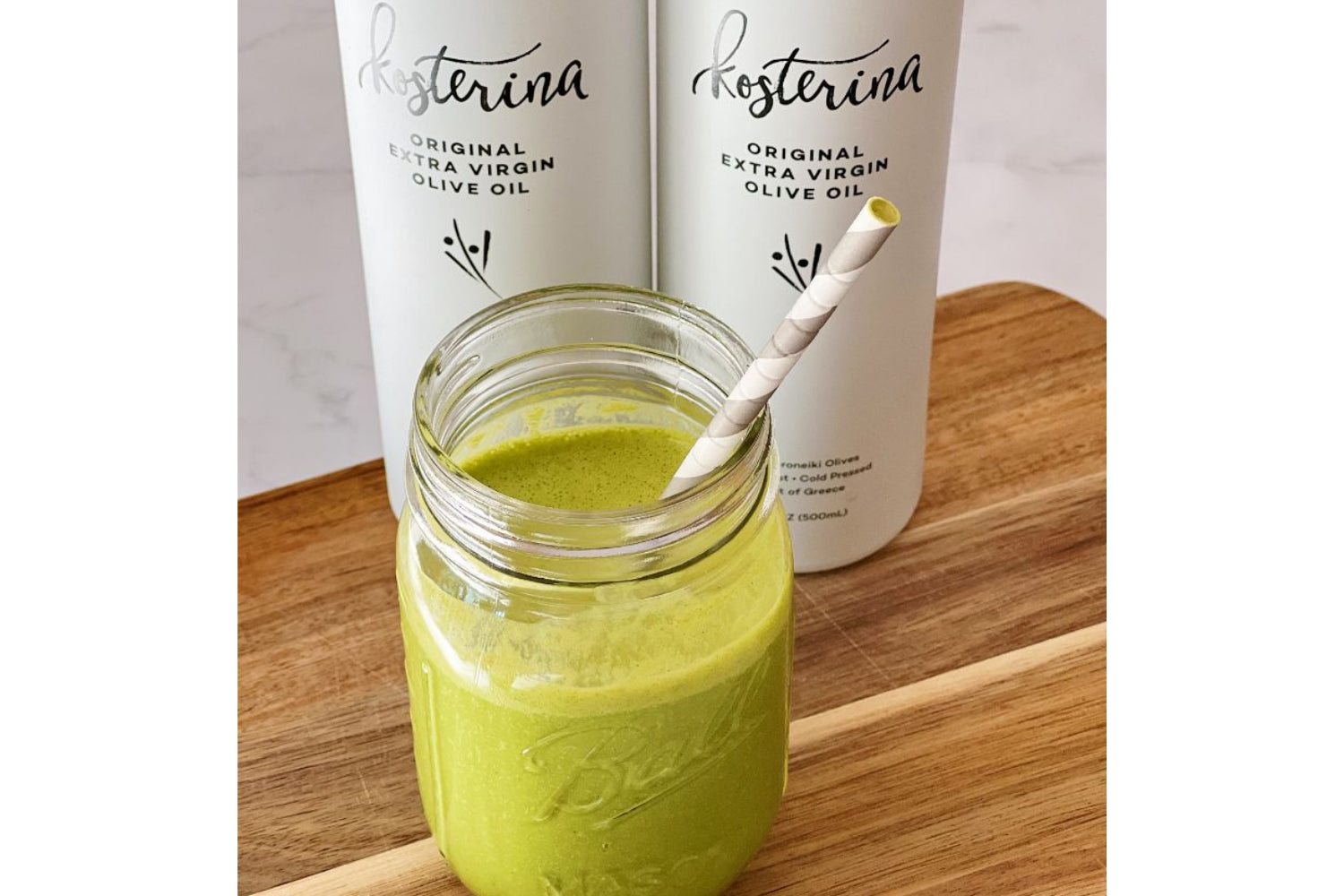 Lean Green Smoothie
About this recipe:
Smoothies have been our recent go-to for busy mornings and this Lean Green Smoothie is the perfect way to start your day or refresh and cool down after a hard workout or long walk.
Ingredients
2 cups baby spinach
1 cup water
1 cup ice cubes
1 frozen banana, cut into chunks
4 frozen strawberries
1 teaspoon honey
2 tablespoons almond butter
2 tablespoons Kosterina Original Extra Virgin Olive Oil
Directions
Combine all the ingredients in a blender and process until smooth. Enjoy immediately.
Shop Mediterranean Essentials