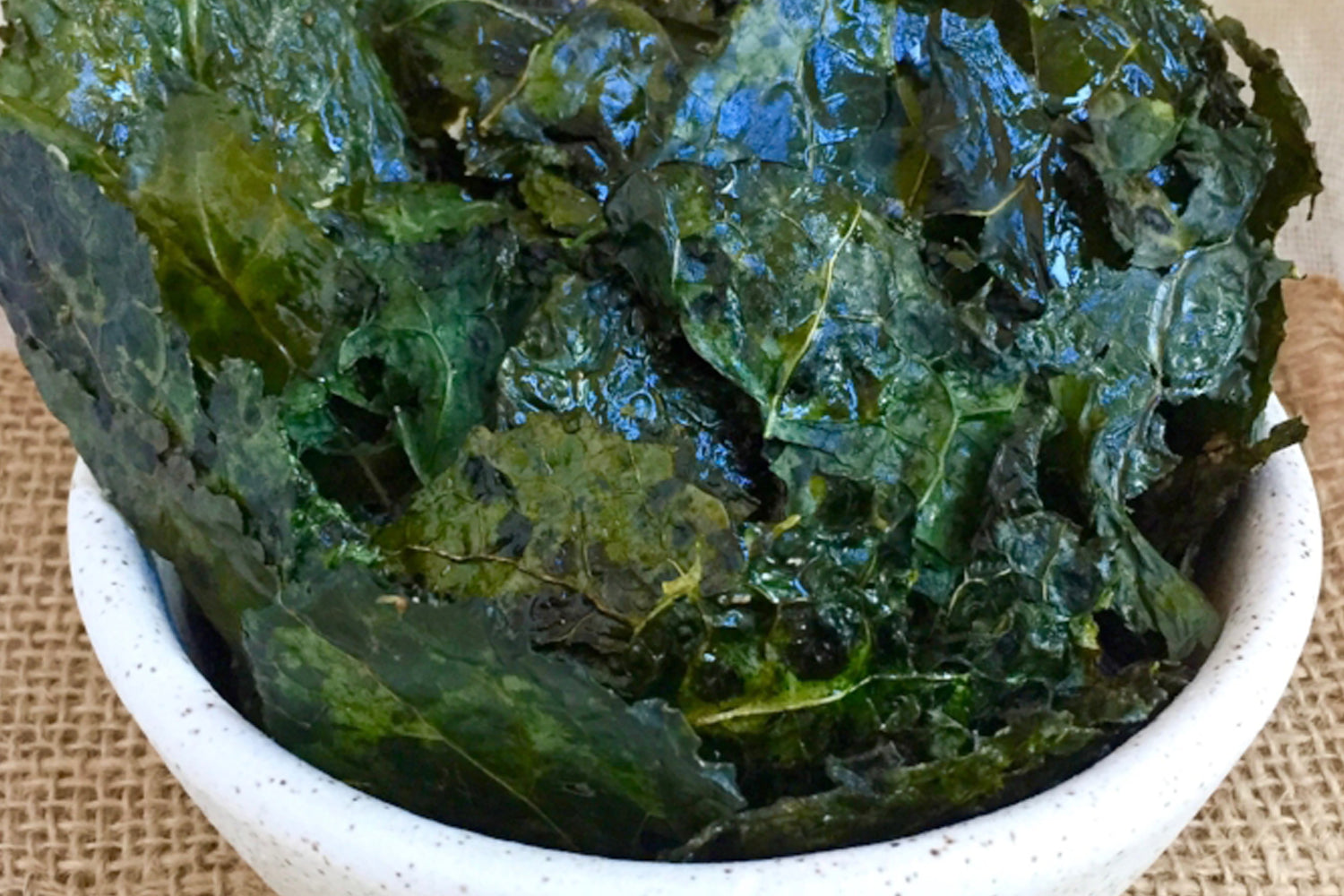 Healthy Baked Kale Chips
About this recipe:
Healthy Baked Kale Chips are the perfect substitution for those afternoon salty cravings. And, they're so easy to make, you only need 5 ingredients. Try them out next time you find yourself grabbing for potato chips, and need a crunchy snack!
Ingredients
1 bunch of curly leaf kale, about 8 oz.
Kosterina extra virgin olive oil
fine sea salt, to taste
red pepper flakes, to taste
paprika (optional)
Directions
1. Preheat oven to 350°F. Line two sheet pans with parchment paper.
2. Wash the kale leaves very well in plenty of fresh water. Dry them thoroughly.
3. Remove and discard the hard rib from center of each kale leaf. Cut longer leaves in half or at smaller, bite size pieces.
4. Place the dry kale pieces in a large bowl. Start by tossing with about 1-2 tablespoons of your Kosterina extra virgin olive oil, so they are lightly coated. Add a little more olive oil in needed. Then sprinkle in some sea salt and some chili flakes to taste.
5. Place the kale pieces in a single layer on the two baking sheets.
6. Bake for 12-14 minutes, rotating the baking sheets half way through. About 5 minutes before they are finished, you can gently toss them in the sheet pan for more even baking.
7. Cool in the pan and enjoy this healthy snack!
Author notes
If you like a smoky flavor, lightly dust the kale chips with some paprika. To store, place in an airtight container, at room temperature for up to 4 days.
Shop Mediterranean Essentials