Dark Chocolate Balsamic Vinegar, Watermelon & Feta Salad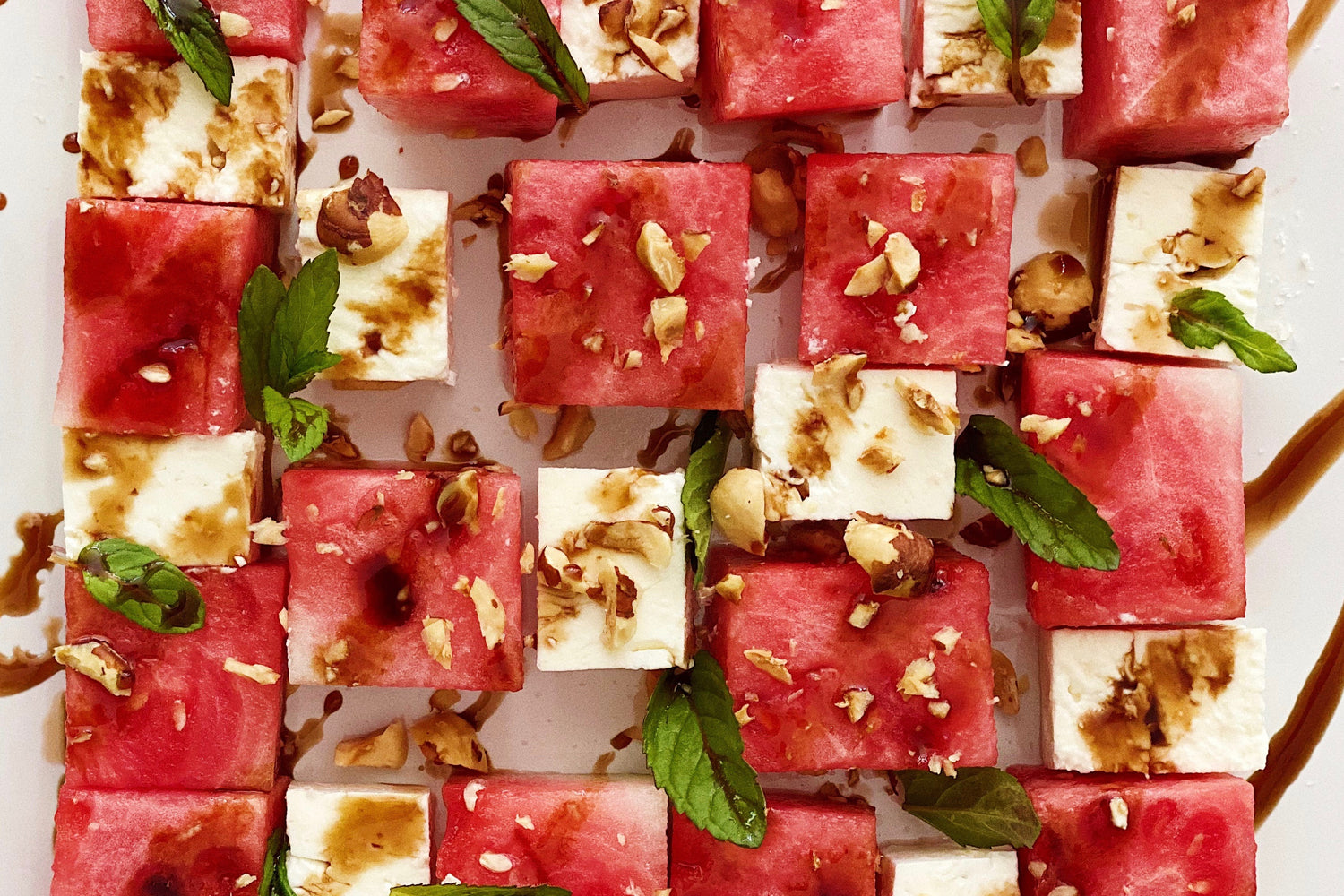 Dark Chocolate Balsamic Vinegar, Watermelon & Feta Salad
About this recipe:
When you cut the watermelon into squares, the watermelon and feta come together on the plate to offer a flavor combination you might not have imagined that truly showcases all the ingredients. A drizzle of Kosterina Dark Chocolate Balsamic Vinegar before serving enhances all the flavors on the plate.
Ingredients
1 small watermelon
8 oz 365 Everyday Value Feta Cheese Block, packed in brine
¼ cup hazelnuts, toasted and chopped
2 to 3 springs of mint, leaves removed from stem
1 teaspoon kosher salt
2 Tablespoons Kosterina Dark Chocolate Balsamic Vinegar
Directions
Slice the watermelon in half and remove the rind. Cut the watermelon into 1 and 2-inch square pieces.
Cut the feta block into 1 and 2-inch squares.
On a large, flat serving platter, arrange the watermelon and feta in a geometric pattern, leaving ¼ inch space between pieces.
Sprinkle hazelnuts and mint leaves on top of the watermelon and feta
Sprinkle the entire dish with salt.
Drizzle the Dark Chocolate Balsamic Vinegar over the finished dish just before serving. Enjoy!
Shop Mediterranean Essentials